CUTTING EDGE ONE DAY WORKSHOPS
You must hold a recognised Fitness Instructor Qualification to attend these training events
Instructor Training Workshops 2018
email sheilaosullivan2@gmail.com
phone 087 2386453
Function – fitness - fat loss - fun!! Fast efficient workouts bootcamp style!!
MORE THAN 100 body resistance exercises!! Lots more with small equipment including gymstick. 
TRAINING INCLUDES … timed; reps; tabata; peak 8;hgh; epoc; planes of movement etc. Lots of ideas and concepts that you will create to go.
The original and best suspension training. Developed by the Navy Seals for maximum gains in functional fitness. 'All Core All The Time' principle using huNdreds of exercises. Totally versatile for personal, group, home, outdoor or INDOOR gym.
A Training that is multi functional which yields a perfect cardio- strength combo and more.
One-day intensive includes History, Safety, Benefits and Essential Kettlebell Exercises. 
Instructors will learn competency in both performing and teaching Kettlebell. 
Get on your bike for a great foundation-training day in "Spin". Participants will learn the fundamentals of teaching both beginners and advanced classes in Cycle Reebok. Theory includes physiology, biomechanics and psychology. Practical includes bike set-up, two master classes and teaching workshops.
An intro to the fundamentals of Pilates Training Techniques, which can easily be, integrated into all fitness classes. Course content includes Pilates principles, Pilates exercise programme, postural assessment, class structure and cueing analogy.  An intensive training day, which is practical and cost effective.
This Freestyle FLEXIBLE STRENGTH training is a functional, current and inclusive class that blends strength with flexibility, endurance, balance, co-ordination and concentration.  You will learn to combine movements that will flow and deliver an invigorating workout with a mind body  focus.
Put simply, Rebounding is bouncing on a mini trampoline, with all the benefits of aerobic exercise plus more. Easy on the joints and highly effective in promoting increased fitness levels and calorie burning. 
This one-day workshop is specifically designed to encourage Fitness Professionals to apply the basic principles of exercise programming to older adults in a fun and innovative way.
Rep is an exciting barbell group exercise class to music that has wide appeal.  This is an innovative way to bring strength into your studio using weights and choreographed sequences to music. You get equipped to build your own sequences to music.
In this course we will combine elements of Karate, Western and Thai Boxing with traditional fitness movements. Instructors will learn a unique method to break down punches, kicks and strikes and how to incorporate them into sequences and apply to equipment.
Keep your classes challenging and interesting by acquiring the tools to build endless combinations in Tap Free Step Choreography. This workshop is suitable for both newly qualified and experienced instructors.
If you believe in core training this is a must.  The workshop includes ALL YOU NEED TO KNOW ABOUT SWISS BALL.
Advanced training and adherence to superb technique.Full body workout.
A popular urban funk dance class for all age groups, which provides an alternative to traditional aerobic classes. This class is fun, challenging and easy to learn with motivational music to a hip-hop beat.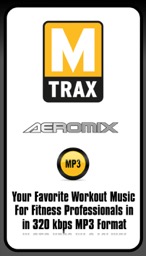 TOP TRENDSFITNESS TRAININGQualified Fitness Instructors Only
Indoor Cycle
-

Cost: € 150

|

FOR A 10% DISCOUNT

In House training for Fitness Clubs available. Flow classes to resume in September 21 -
MORE EVENTS ...